Painting Industry Golf Day
The Painting Industry Golf Day is held annually in October and is not just about golf – it is more of a social get together than a serious test of our sporting abilities!!
No golfing experience is necessary.
Please reserve your team or place for this year's Golf Day, Friday 4th of November 2022. Players Teams book a year in advance and fill very quickly, please book your teams and golf carts now.
The WINNERS of the 2019 MASTER PAINTERS INDUSTRY GOLF DAY Sponsored by VW Solitaire Commercial Vehicles & presented by Sam Gryst with a nett 50.25 went to the Andy Shanley Painting & Wallpapering Team; Captain; Andy Shanley.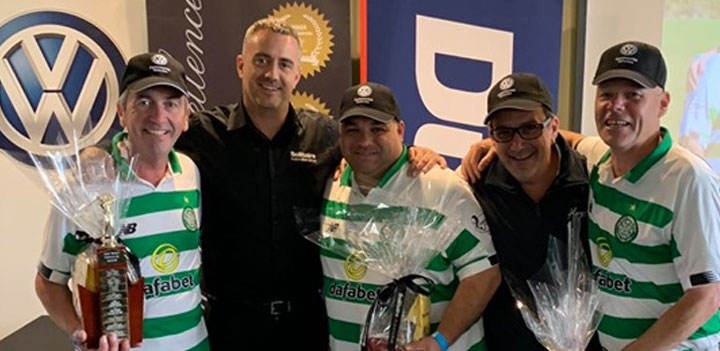 RUNNERS UP with a nett 54 went to the Jay Duggin Painting Team, Captain; Troy Sugars.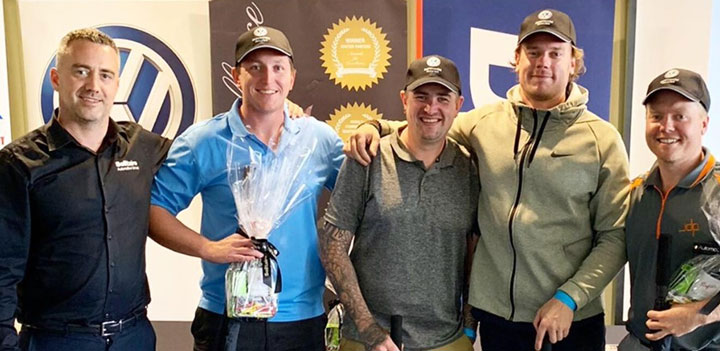 3RD PLACE with a nett 54.25 went to the Mobile Scaffolds Team, Captain; Cheyne Ferguson
A great relaxed network bonding day held amongst MPA Members, Sponsors and Associate Members in the industry, many drinks and laughter shared!