Benefits of MPA Membership
Master Painters, Decorators and Signwriters Association of South Australia.
Employer Services Wages Information
\Members will receive the following services free of charge:
Access to the current Building and Construction Award.
Notification of Award updates, with wage rates and allowances.
Telephone advisory service to help you understand the award and assist you with your industrial relations enquiries.
Advice on Enterprise Agreements.
Information Sessions
Get to enjoy different information sessions offered to help MPA members on various topics, such as The Modern Award, Subcontractors vs Employees, OHS&E, etc.
 
Training Courses
MPA Members can enjoy discounted courses with a Construction Industry Training Board Passport.
Business SA Member
MPA is a member of Business SA which provides information and services to help you in the day-to-day dealings of your enterprise.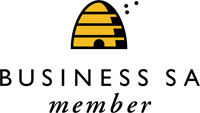 Work Referral Service
Aside from being an extremely popular service for the consumers' peace of mind, our work referral service also provides work opportunities for our members.
Websites
Netbiz Enterprises
, one of Australia's leading web marketing companies, works in partnership with Master Painters SA. As a member, you will receive a 20% discount on any new website and benefit from getting a direct link from our website to your own.
New Vehicle Discount
Save thousands of dollars on your new vehicle purchase and enjoy the perks of Volkswagen's Special Fleet Discounts when you buy new Volkswagen passenger or commercial vehicles from Solitaire Automotive
Insurance
Wesfarmers General Insurance Limited (WFI) is a Corporate Sponsor that offers all members competitive deals in all areas of insurance.
Finance
Western Pacific Financial Group is our Corporate Sponsor that provides professional financial and business planning services, including workshops on various topics for all members.
Inspections
Incospec and Associates is our Corporate Sponsor that known to be one of the largest Corrosion Engineering Consultancies in Australasia, and they continue to expand with experienced and qualified Inspectors based throughout Australia. They provide independent and authoritative consultancy in the fields of Protective and Decorative Coatings, Corrosion Engineering, Failure Analysis, Dispute Resolution Research, and Asset Management as well as training and field services to their clients
Online Data Protection Services
Online Data Protection Services provides businesses with a fully automated, secure online backup solution for any electronic data file. All MPA Members enjoy a 10% discount on any selected ODPS Online Backup Package.
Marketing
All MPA Members are encouraged to utilize the use of the MPA logo on their promotional materials which helps give a marketing edge through the backing of the Master Painters Association.
Social Events
All members are welcome to attend the wide range of social events that the Master Painters Association holds throughout the year. From various BBQs and dinners, to the much-awaited annual AWARDS OF EXCELLENCE, and the favored sporty tradition of PAINTING INDUSTRY GOLF DAY, the members are brought together to socialise, meet, and exchange different ideas.