AGM & The Dropsheet
AGM
Our next AGM is scheduled for Tuesday the 13th of September 2022 with a Dinner and Pre Drinks commencing at 6 pm. at the Saracen's Head in Carrington Street, Adelaide.
Nominations are open to put forward your expression of interest for a position as an Executive Committee Members, President or Vice President. If you are enthusiastic and would like to be actively involved in participating to assist with the development of strategies and initiatives that steer the painting industry please complete the form attached and return it to the office by close of business in the first week of September 2022.
All positions are voluntary and Executive Committee Meetings are held on the last Friday of the month from 3 pm and run for a couple of hours.
We encourage you to consider nominating for a position as it can be extremely rewarding "painting a brighter future".
The Dropsheet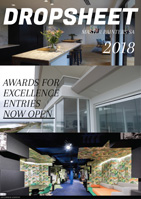 This Dropsheet is distributed to all MPA Members, Sponsors & Associates. It contains up to date information relating to our industry.